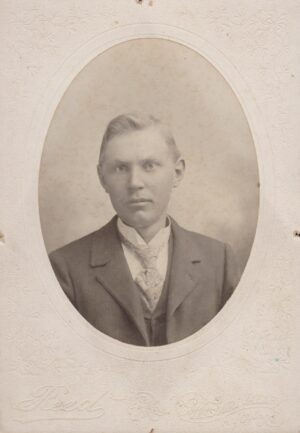 I was a child of about 7 years of age when my Great Grandfather, Peter T. Petersen, passed away. I did not know Great Grandpa very well except for his quiet and thoughtful manner. Great Grandpa was in his 80's when I knew him.
Peter Petersen was the father of my grandmother, Treasa Petersen. My Grandmother was married to Charles Lloyd Jones. My mother, B. Jeanne Jones married my father, Frank Strong Sr. I was named for my father. I have an older sister, Frances and a pair of younger twin siblings, James and Fawnda Strong.
I am pleased that my Great Grandfather had the forethought, drive, and intellect at age 89 to write his life story. This autobiography is a family treasure… and an inspiring tale of a hard-working American family.
I hope you enjoy reading about my Great Grandpa.
Frank Strong
Click the link below to download!